I was talking with a friend about the terrifying feeling of starting something over. Of trying again after having faced a tragic end before. Of staring into the future with the heaviness of the broken past like a cloud around you.
Except. You survived it. Battered, bruised, forever changed and maybe knowing more than you wish you ever did. But yet. You were brought through. And remembering the surviving is the sole comfort of what you faced.
It is true throughout the Bible. Those facing hopelessness are pointed back to a time of being rescued, to a time of a time of being delivered. And in remembering that He did not leave them before, they muster the courage to plunge forward again. No guarantees of an outcome, but hope that once again they'll be carried through.
I've told you before that our Tito is a remembrance to me. A reminder that God did not leave us. Though we did not see the pretty bow we longed for and there was a time I wondered how we would survive, we were reminded through a tiny miracle baby that God alone brings blessing and joy. And He brings it right.smack.dab in the middle of the storm.
And there was another time.
Recently l celebrated 10 years of living free from chronic pain post GI surgery for Crohns Disease. I mean. Sheesh. Can I get a loud YAAAHOOOOOO!!! Surgery wasn't the answer we prayed for, a week in the hospital, on a floor typically reserved for those 4 times my age was hardly glamorous. But when I think that the Docs said I'd get a few years relief and then bam. Complete healing. Yeah, that's worth remembering. My miracle.
And I'm incredibly grateful. Don't get me wrong. But I'm also very aware. The story of physical healing. Of a miracle that is as hoped. It isn't all of your stories.
There is a boy I've never met. In a country I've never been to. Who I can't help but love. Who should have been adopted. And who should be in a different story.
There are three kids I love who should know by now where to call home.
There is a mom I watched sing so bravely in a church one Sunday who shouldn't have to spend another night in the hospital away from her guys.
There is a team of friends I adore who are searching for homes far away from their families to bring a message of hope to others.
And YOU KNOW. It just doesn't work to wave the "I believe" wand at it and expect all will be well tomorrow. After having faced something hard, I would never diminish your "hard" by telling you everything will work out. It might not.
But.
When I look back at where we've been.
Or when you tell me about all He has carried you through. I realize simply- we survived. And we were not alone. That, my friends, is HOPE. That is the confidence we need to press on. We need to remember. HE.DID.NOT.LEAVE.US.THERE.
Which is why when I marked my 10 year surgiversary it made sense to mark it by running. Running to remember. Running for hope. I celebrated my amazingly good health by doing what I love. What I love that I am able to do. Running. Super early that morning I ran 10 miles to remember 10 years of healing and to pray with hope while I ran.
I ran to remember a time God said, "Phewy on those doctors. What do they know?" (My words, probably not exactly His) and granted me physical healing. I also remembered a time He didn't provide the answer I begged for. And EVEN THEN did not leave me. Because in that I find hope- no matter what today holds, He is with me still.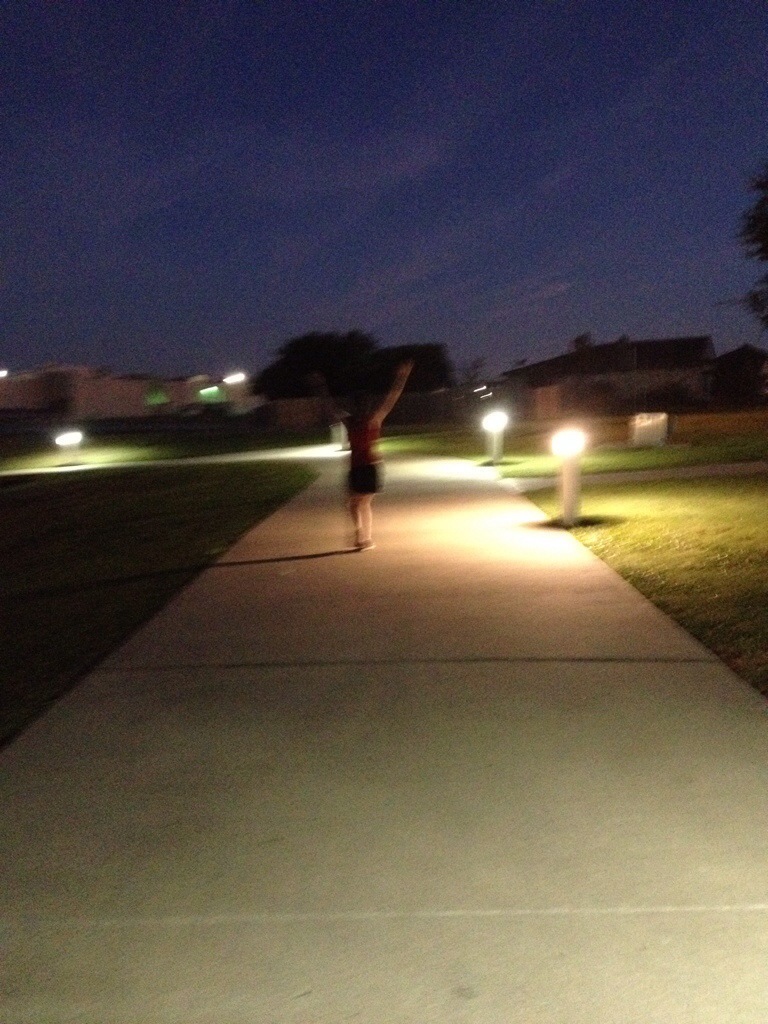 And I ran to renew my hope. I ran with many of your names swirling in my head. I prayed that just as we see over and over in the Bible, the remembrance of the past would become the hope of the future for those names.
And just like running ten miles with little long distance training was an impossible task to accomplish alone, sometimes choosing hope is impossible alone. Which is why I run with this crew.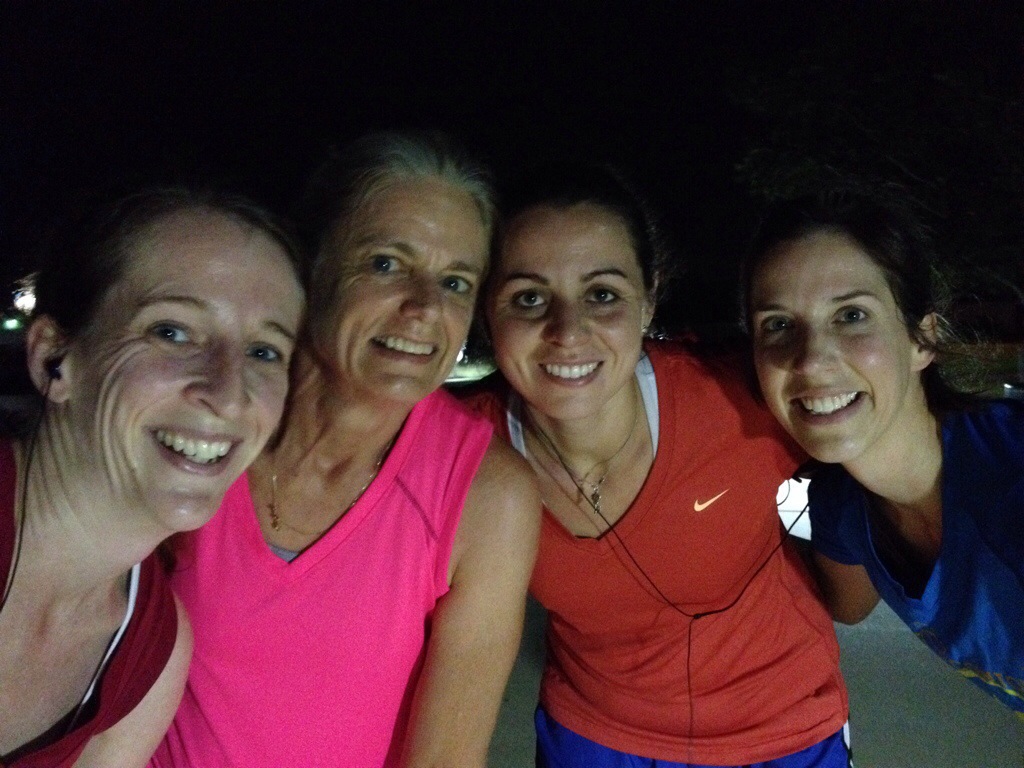 These awesome friends (and not pictured:Hatch) pushed me to finish something difficult that morning, just like they never let me give up hope in life.
Most of you probably know that RRL works for a non-profit organization, Teen Lifeline, Inc. What I love about Teen Lifeline is the idea behind teenagers learning life skills, hope skills, recovery skills TOGETHER. MAYBE just maybe as they go through the curriculum together, remember where they've been together, and press on to something better together, they'll choose to keep running together.
And I know if they do- they'll find the strength they need. Just like when I push myself to run farther or earlier or faster than before, I find Him. I hope these teenagers push each other to run in a way that they don't just bemoan the aches, but meet the One who carries them.
Can we give them a better gift?
I'm so proud of the way Teen Lifeline is choosing to meet students who need a new race, point them toward the right track, and give them a crew to run with. So isn't it just fitting that one of the organizations few big fundraisers is a literal race, a 5k.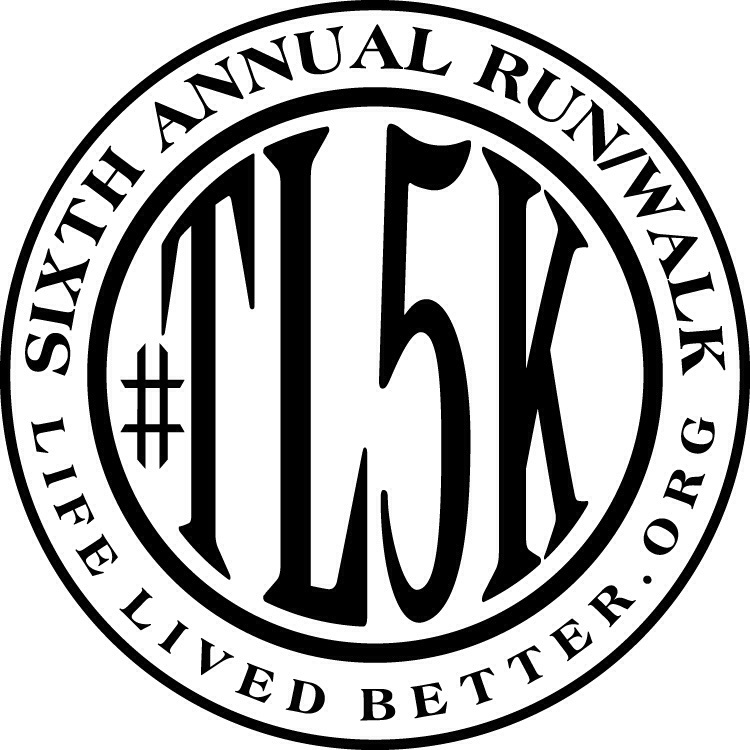 Because I'm so passionate about this race, I don't mind at all using the little space of the internet to ask you to partner with us once a year. If you'd like to support our family as we participate in the 6th annual Teen Lifeline 5k here is the link to
We are less than 1/2 way to our personal goal with one week to go. But I know we can do this, because I remember where we've been before.
Hope you'll run with us.
ABL