I've thought a lot about miracles.
I've written about miracles being hard work and about waiting on a miracle.
And during my gospel studies, miracles have been a theme I've looked at over and over.
Partly because miracles are so evidently part of the story of Jesus's life on earth, but also because I've been searching. Waiting. Hoping. I think, in an effort to see Jesus and know Him more in this season, I've clung to the thought that the same ONE who came to earth, died and rose again ALSO performed miracles.  And if I fully believe the first part of that sentence (and I DO!) I also have to believe the second.  I can't accept his gift without believing in his power.
Today I believe in miracles more than ever before.  But I also define them differently than I once did. I've seen growth and healing in our bonus kiddos in ways that couldn't be explained by any other power.  So I know miracles. But I also know those kiddos aren't fully restored. None of us are. And in some ways the transformation has been so slow and subtle and sometimes painstaking that unless I was walking with them, I might have missed it.
I wonder if that might be a little bit of the reason why so many miracles in the Bible required such hard work. Like the disciples pulling in the nets full of fish, over and over we see people doing hard and crazy things, through which His power gets displayed. Friends who dug through a roof, people who pushed through crowds, walked miles, shouted at the top of their lungs.  They aren't the source of power, but the hard thing they do becomes the instrument by which the power is magnified.
This week I need to remind myself of the miracles I've seen so that I can cling to those still hoped for. One morning, before I knew some of the difficulties that particular day would hold, these verses jumped off the pages of my reading.
John 2: 7-9
Jesus said to the servants, "Fill the jars with water"; so they filled them to the brim.
Then he told them, "Now draw some out and take it to the master of the banquet."
They did so, and the master of the banquet tasted the water that had been turned into wine. He did not realize where it had come from, though the servants who had drawn the water knew.
did you see it? THE SERVANTS KNEW
The ones who filled the jars and carried them to the master SAW the change.  I wonder if there was a moment when they were putting ordinary WATER into the jars, jars they planned to carry to the master of the banquet, when they questioned the sanity of the Crazy Man who told them He would provide.  I wonder if they thought we must be INSANE for thinking this might work, that this ordinary might become extraoridnary.  But they were servants, so they obeyed.
AND because they obeyed, THEY KNEW. They SAW the change. HIS change.  Because they did the crazy thing with their own two hands.
You know what I'm learning about doing crazy things with the One who orchestrates crazy? Sometimes it is hard. Period.
But it is also miraculous. We get to see change unfold right in front of us which we might have missed had someone else carried the jars.  We see oridinary things become extraordinary, we see the impossible happen.
For RRL and I, through three bonus kids, we've seen change. And we might have missed it.
If we'd chosen the easy road, we might have missed a fiery red-head compete confidently in the first grade spelling bee. Round after round he sat patiently waiting his turn. Stepped up to the microphone and confidently spelled his word.  CORRECTLY.  Maybe to some he was another first grader doing an ordinary first grade thing. To us, the moment represented change.
If we'd chosen the wide road, we might have missed this girl who once had trouble even looking adults in the eyes transforming into this confident performer, glorifying His name with her voice.  She beamed and glowed for days as teachers, administrators and parents complimented her songs.  And you know, she was one of many in that talent show.  But for her, the moment was more than two songs.  It was change.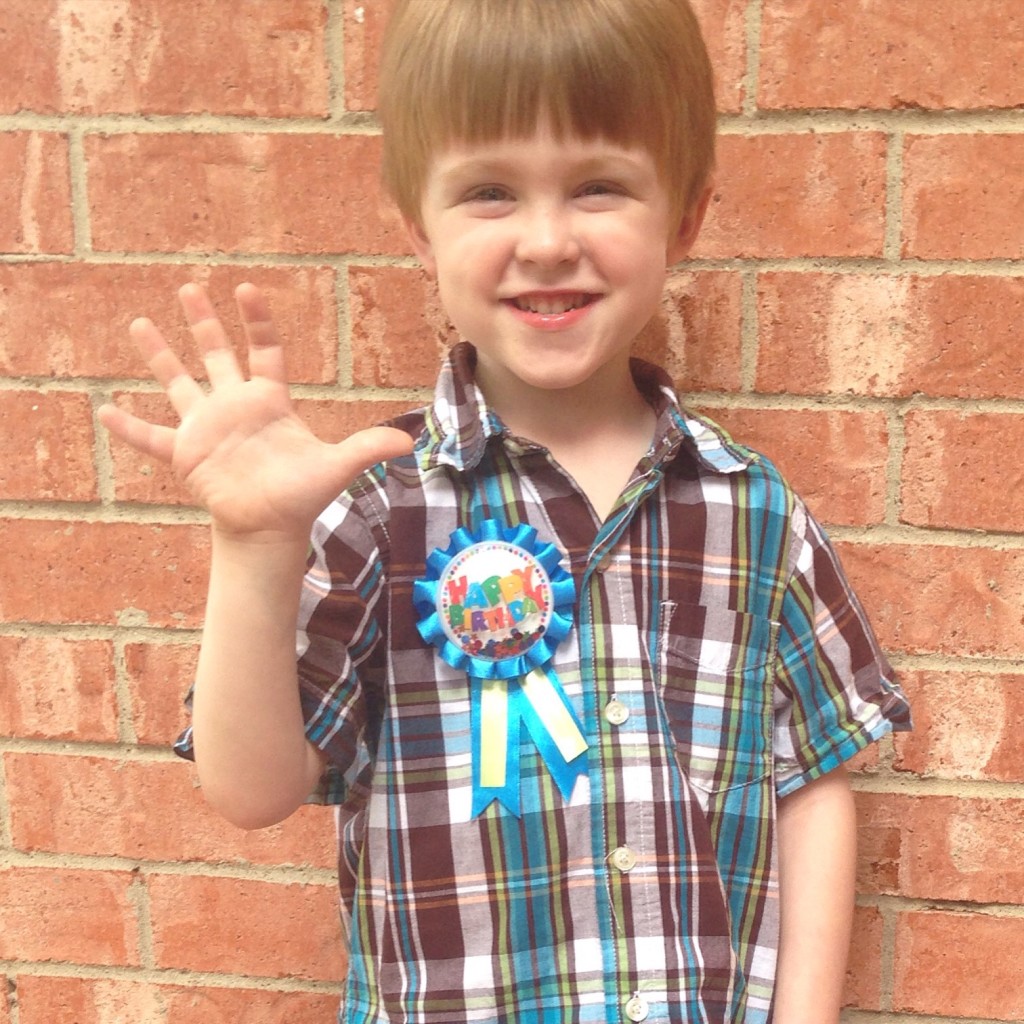 If we hadn't done the crazy thing, we couldn't have recognized how cool it was for this big 5-year-old to plan his party.  When I asked him if he wanted cake or cupcakes he answered confidently "Actually, I'd like ice cream with chocolate and toppings".  To some, this is ordinary.  All kids know what they want for their party.  But for this kid, speaking his preference with confidence and believing that his wishes might just come true = change.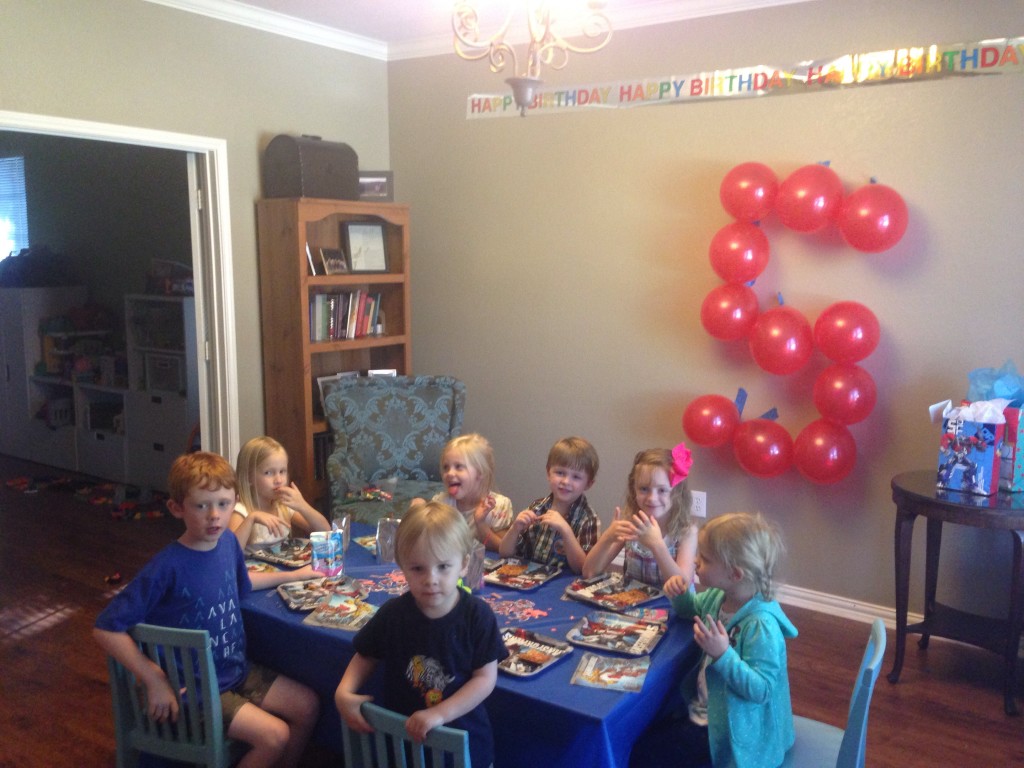 Sometimes miracles are hard work
And we get to say whether we are willing.
If we choose not to carry the jars someone else will.  Don't be fooled, He will always provide whether we say yes to participating or not.
But if we let someone else carry our jars we will missed the slow stir of ordinary into extraordinary right in our own hands.
We will miss the change.
Tonight, I'm thankful for our jars.
Even when carrying them seems crazy.
ABL