As we adjust to our current life with seven kids, there are many days I wonder whether we are enough. Whether we are saying enough, praying enough, teaching enough, believing enough, playing enough, snuggling enough.
Being. Enough.
There are two of us. And seven of them.
Sure doesn't seem like enough.
But this night I got to be reminded. We are certainly not enough. And that's perfect.
We were celebrating the 4th with RRLs family and the inevitable happened when you take many small children to the park…potty break. So we hustled five of them down the street to the home of RRLs brother. We were in the middle of "don't touch that.please wait your turn. For the love…please wash your hands" when I walked by the bathroom and heard my 4-year-old nephew singing snippets of David Crowders "I Am".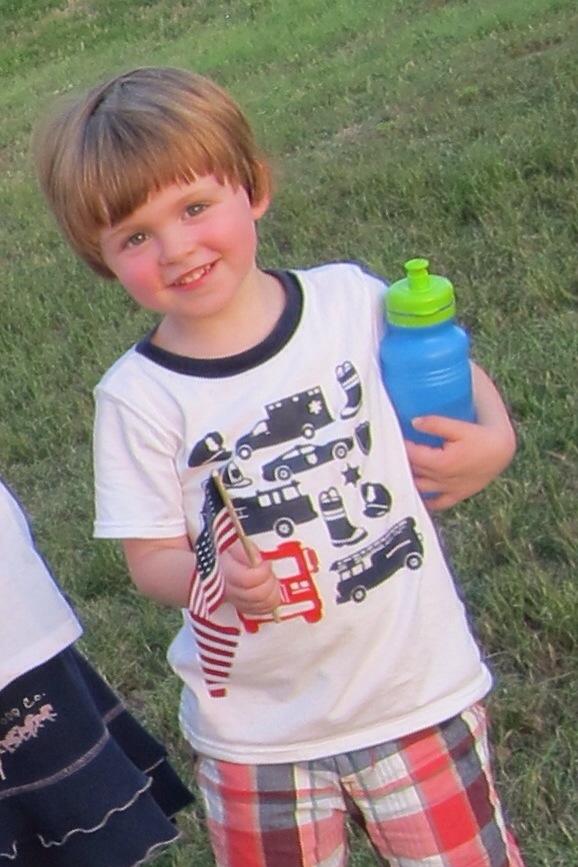 I glowed. It's the first song on the worship play list I've been cranking up when we need to shift the mood around here (read:frequently). I loved that he was learning it. I gave myself a parenting pat on the back, walked down the hall with a bit of a fist pump in the air and said to RRL "it's working". I was feeling quite proud of my amazingness until I walked back and had this humbling conversation…
"BB, I heard you singing ."
And then we sang together "I am…holding on to you. I am holding on to you. in the middle of the storm, i am holding on, I am…"
Ready to proceed with the teachable moment, I asked "Do you like that song?"
BB: "Yes!"
Me: "BB do you know who is holding on to you?"
BB emphatically and sure of himself (which is rare for him): "Yes! Jesus!"
Me (fairly surprised at his confidence): "How did you know that Jesus was who the song was talking about holding on to you in the storms?"
BB: "Because He sings it to me when I lay down."
It took everything in me, but I didn't press further. Anything that came out of my adult heart/brain would have only hindered his amazing child-like faith.  What I do know is that as many transitions, as many heart-breaks, as much confusion as this sweet boy has faced, I feel confident that there is only ONE voice that could speak so clearly to him. I can't even explain how spectacular this moment was, especially for this particular kiddo.
For those that have been standing with us through the storm of uniting this team, thank you for your prayers. We are surrounded.
He is here. He is holding on. He is "I Am".
And He is certainly enough.
ABL