Even though I couldn't remember many of the lyrics, this morning I woke up humming the hymn "Peace, perfect peace".  It was a gift.  An adoption day gift.
Peace, perfect peace, in this dark world of sin?
The blood of Jesus whispers peace within.

Peace as we walked through January 13, 2017.  A day for the history books of our family.  A day of new beginnings, a day of promises fulfilled, a day of hope blooming.  One we will never forget.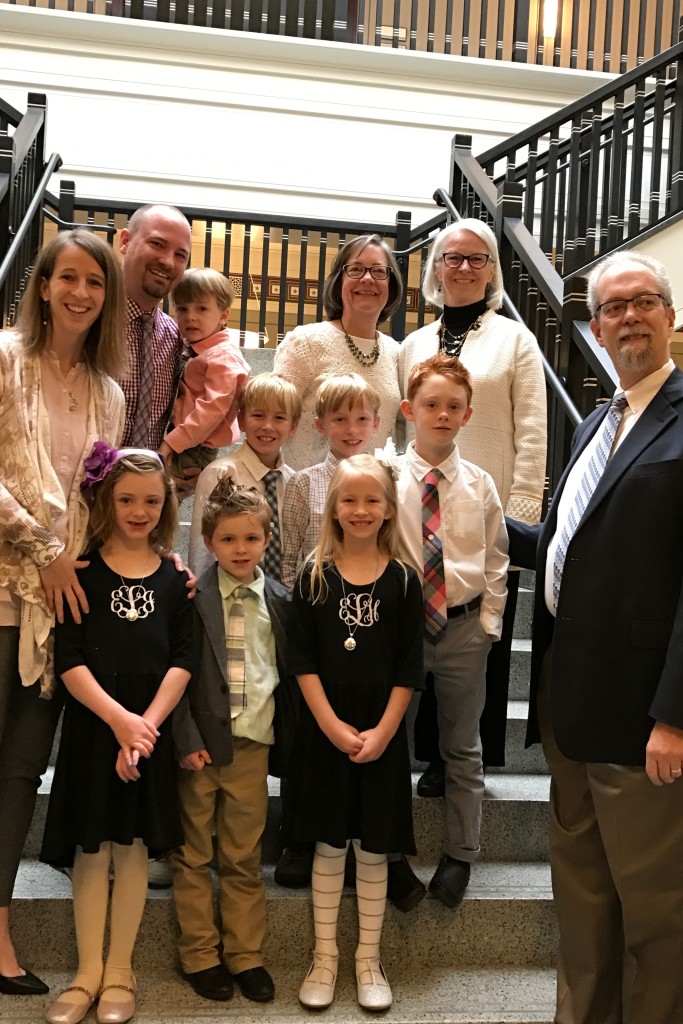 Peace, perfect peace, by thronging duties pressed?
To do the will of Jesus, this is rest.

Peace as we got up early, painted fingernails, gel-ed hair, dressed our best.  Piled in our big brown van and headed downtown.
Peace, perfect peace, with sorrows surging round?
On Jesus' bosom naught but calm is found.
Peace as we sat at a table and reviewed the simple documents, just black ink on a few pieces of white paper.  Simple documents with power to terminate a family.  And BEGIN a new one.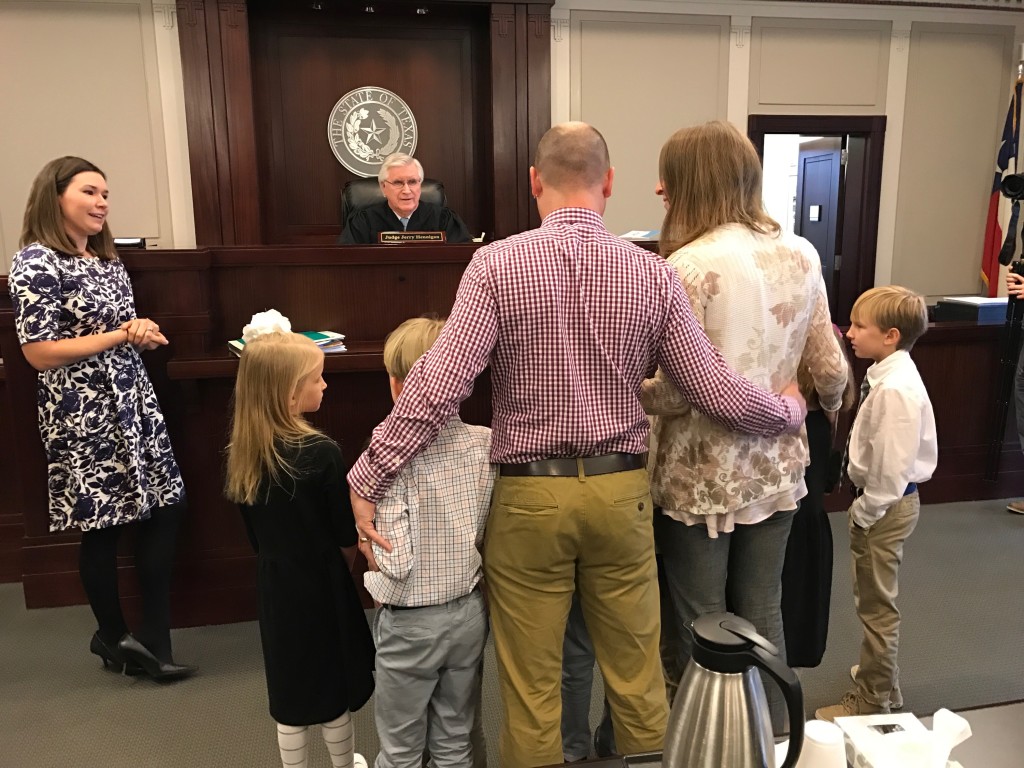 Peace, perfect peace, with loved ones far away?
In Jesus' keeping we are safe, and they.

Peace as we held up our hands and promised to tell the truth.  And peace she asked us:
Do you understand that …by appearing before the judge you are asking him to grant you all the rights duties and responsibilities just as if they were born to you? 
Do you promise to love them forever,
take care of them forever,
and be their father and mother forever?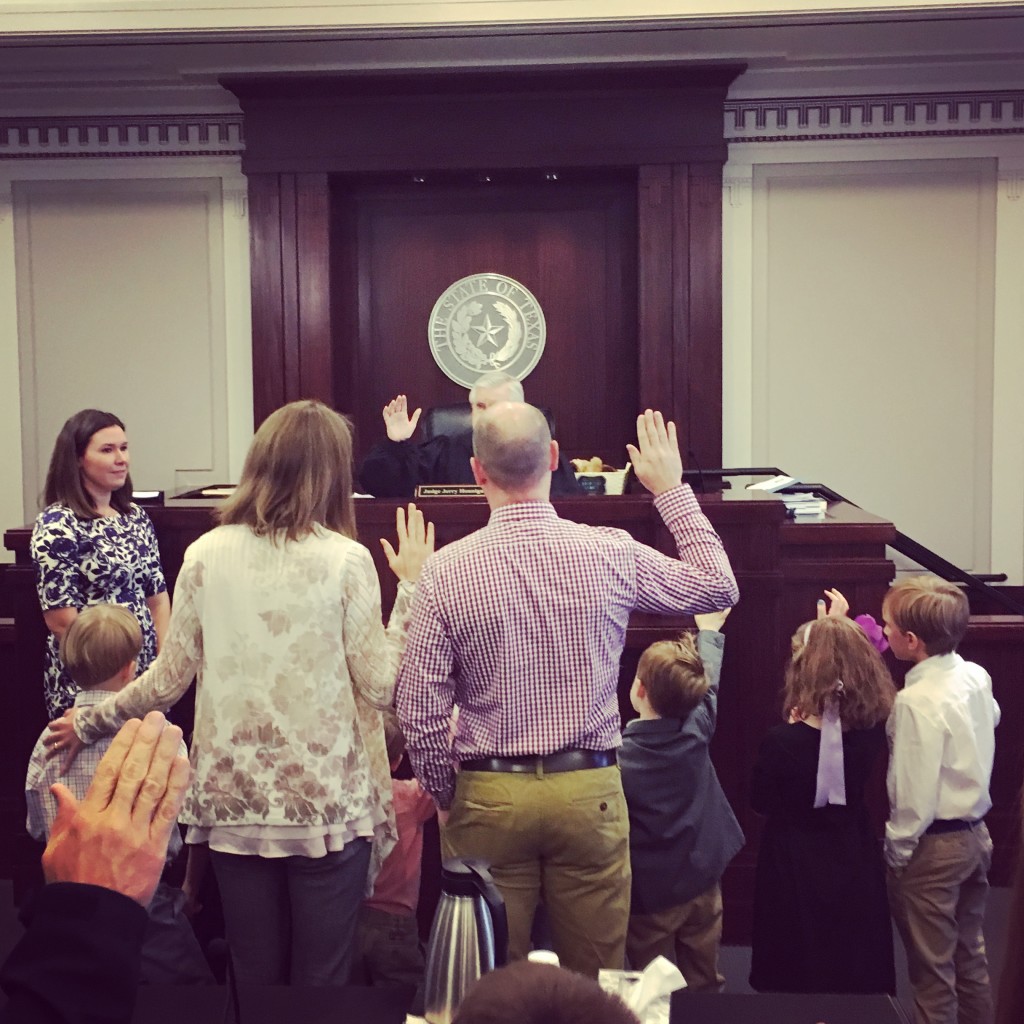 Peace, perfect peace, our future all unknown?
Jesus we know, and he is on the throne.
Peace to answer:
Absolutely.

Peace, perfect peace, death shadowing us and ours?
Jesus has vanquished death and all its powers.

Peace as we were surrounded by many who have walked with us.  And peace as we enjoyed celebrating with our families.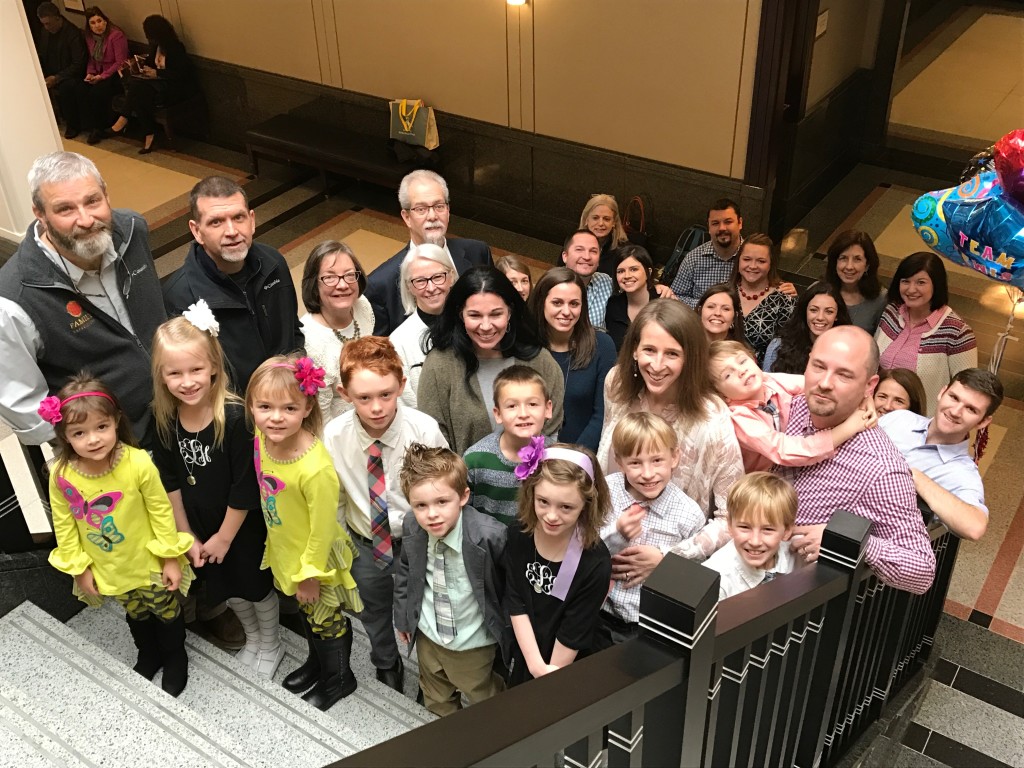 It is enough: earth's struggles soon shall cease,
and Jesus call us to heaven's perfect peace.  
Peace.  Not the kind that can be orchestrated or summoned.  Only the kind that can come from One who whispers calmness into a storm, who commands the very stars of the universe to hang in place.

Peace, perfect peace.
Today our family changed forever.  But, if you had stopped by our house it would have looked a lot like any other school holiday.  I forced my kids to play a couple of board games with their parents.  They resisted and then loved it.  Our girls found a happy place in their room, brushing their dolls' hair.  It was 40 degrees outside and my football loving boys went out to play, groaning because I had the nerve to tell them to put on more than shorts and a t-shirt.  The littles were full of mischief and mess-making and loved every second of it.  There were piles of laundry, some mail to go through, and there was rest-time for all.  We ate pizza on the living room floor, watched a movie in our PJs and I snuggled on the couch with my Momma.  In many ways, our new beginning today looked a lot like yesterday.  A lot like any other family day.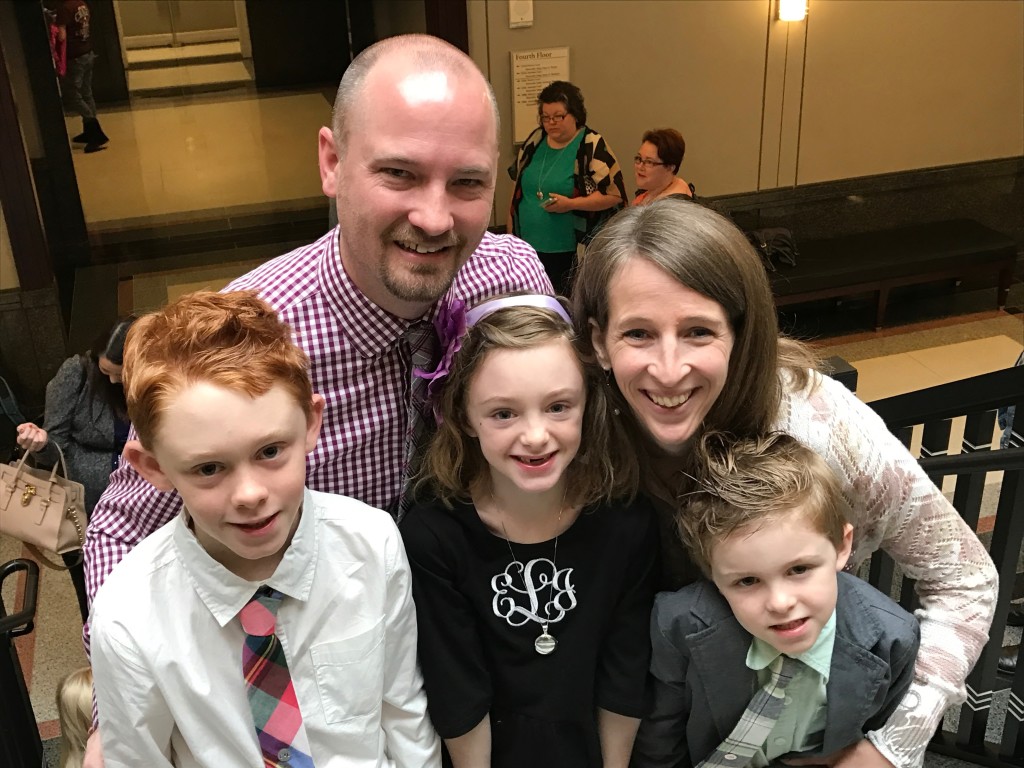 Really, I suppose, that was the miracle of today.
The very miracle was that everyone was at peace.  At home.
Because sometimes the redemption of broken looks a lot like kids who were not born to you shouting "Mommy, come check this out!"
Sometimes the most unbelievable thing is a kid running off to play with his brothers, hours after they officially were.
The sight of sisters giggling and brothers hiding to read with flashlights is not always as mundane as it might seem.
At the end of today I find myself believing that sometimes Angels sing over normal.
Because there is beauty in peaceful family days,
Where there wasn't family before.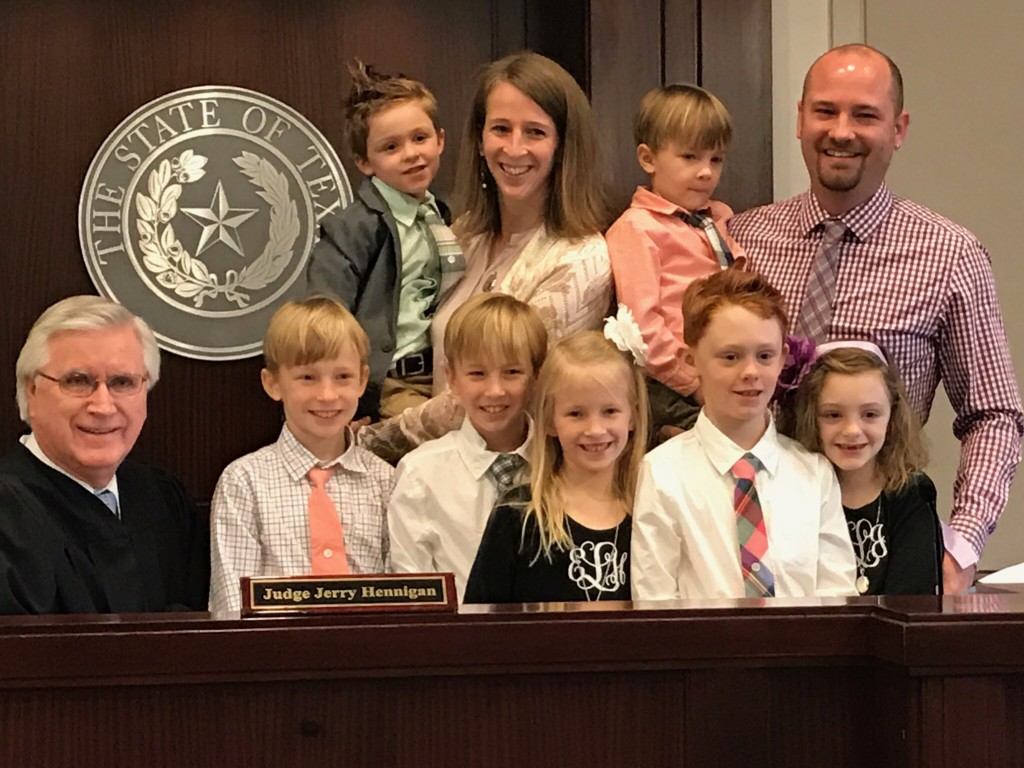 Peace, perfect peace.
ABL